20 December 2022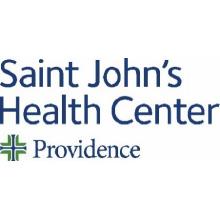 Clinical results to be published in Journal of Alzheimer's Disease, JAD Handbook on Dementia Prevention
Santa Monica – Results from a clinical research study co-authored by physicians and scientists at the Pacific Neuroscience Institute (PNI) at Providence Saint John's Health Center indicate a correlation between two modifiable risk factors – muscular strength and mobility – and brain atrophy among persons with Alzheimer's disease.
Researchers quantified the relationship between a patient's frailty and brain structure and discovered that higher handgrip strength and mobility was related to larger brain volumes on the MRI scans of research participants, a marker of brain health. Results of the study will be published on December 14, 2022, in the Journal of Alzheimer's Disease and in 2023 in the JAD Handbook on the prevention of dementia – specifically Alzheimer's disease.
"The results of our study suggest that factors related to frailty are modifiable risk factors for brain health. Our research demonstrates that strength and mobility are directly related to the volumes of brain regions that influence cognition." said Somayeh Meysami, M.D., lead author of the study, assistant professor of neurosciences at Saint John's Cancer Institute and clinical research scientist at the Pacific Brain Health Center at PNI.
In total, 38 research participants with Alzheimer's disease were enrolled in the clinical study. Researchers measured handgrip strength in patients' dominant and non-dominant hands using a hand dynamometer, a small device that measures grip strength, and used the results to calculate handgrip asymmetry. Following this assessment, patients underwent a two-minute walk test to measure their mobility by how long it took them to walk a certain number of steps. Together, these tests were used to categorize patients as "frail" or "not frail."
Following the evaluations, each patient's brain regional volumes were measured using the Neuroreader by Brainreader, an FDA-cleared medical software program that uses MRI scans to detect brain volume loss.
Once the results of the evaluations were combined, researchers found that patients with higher non-dominant handgrip strength – or those who were considered "not frail" – had larger brain volumes in the hippocampus, and patients with higher two-minute walk test scores had larger hippocampal, frontal, temporal, parietal and occipital lobe volumes.
"We showed in our study that participants who were not frail were likely to have larger brain volumes and this is possible with volumetric quantification on MRI," said Cyrus Raji, M.D., co-author of the clinical study and an assistant professor of radiology at Washington University in St. Louis.
Because up to 50% of Alzheimer's risk is determined by modifiable risk factors that include those related to frailty, researchers believe the results of the study could have larger impact on early interventions for patients at risk of developing Alzheimer's and treatments for patients diagnosed with the disease.
"The Pacific Brain Health Center at PNI has been pioneering approaches to strengthen patients' brain health through a combination of clinical interventions, in-depth diagnostic evaluations and cognitive-fitness training," said David Merrill, M.D., an adult and geriatric psychiatrist who is corresponding and co-senior author on this study and director of the Pacific Brain Health Center at PNI. "Ultimately, we want to translate the findings from this study to our larger patient population to optimize brain health and improve frailty factors among patients with Alzheimer's."
###
Editors Notes:
Meysami, Somayeh et al. "Handgrip Strength is Related to Hippocampal and Lobar Brain Volumes in a Cohort of Cognitively Impaired Older Adults with Confirmed Amyloid Burden." Journal of Alzheimer's Disease: doi: 10.3233/JAD-220886. 14 Dec. 2022, doi:10.3233/JAD-220886
Contact:
Patricia Aidem
Phone: 661-755-1322
Patricia.Aidem@Providence.org
About Providence
Providence is a national, not-for-profit Catholic health system comprising a diverse family of organizations and driven by a belief that health is a human right. With 52 hospitals, over 1,000 physician clinics, senior services, supportive housing, and much other health and educational services, the health system and its partners employ more than 120,000 caregivers serving communities across seven states – Alaska, California, Montana, New Mexico, Oregon, Texas, and Washington, with system offices in Renton, Wash., and Irvine, Calif. Learn about our vision of health for a better world at Providence.org.
About Providence Southern California
Providence Southern California is Southern California's largest health system with 11 hospitals, more than 100 clinics, outpatient centers, TrinityCare Hospice and its TrinityKids Care pediatric hospice, Providence High School, home health care services, eight wellness centers, telehealth and numerous physician groups in its Southern California Region. Providence is committed to an enduring mission of outreach to the poor and vulnerable, and last year contributed $485 million in services, programs and charity care to those in need.
About the Journal of Alzheimer's Disease
Now in its 25th year of publication, the Journal of Alzheimer's Disease (JAD) is an international multidisciplinary journal to facilitate progress in understanding the etiology, pathogenesis, epidemiology, genetics, behavior, treatment, and psychology of Alzheimer's disease. The journal publishes research reports, reviews, short communications, book reviews, and letters-to-the-editor. Groundbreaking research that has appeared in the journal includes novel therapeutic targets, mechanisms of disease, and clinical trial outcomes. JAD has a Journal Impact Factor of 4.160 according to Journal Citation Reports (Clarivate, 2022). The journal is published by IOS Press j-alz.com
About IOS Press
IOS Press is an independent international scientific, technical, medical (STM) publishing house established in 1987 in Amsterdam. We produce around 90 journals and 70 books annually in a broad range of subject categories, primarily specializing in health and life sciences (including neurosciences, medical informatics, cancer research, and rehabilitation) and computer sciences (including artificial intelligence, data science, and semantic web). In addition, we offer specialized services that support scientific advancement. www.iospress.com.