15 October 2020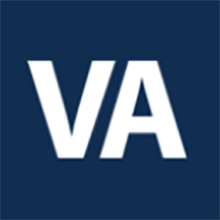 Boston, MA, USA – A VA pilot study finds that a brain stimulation therapy provided to patients with Alzheimer's disease improved their state of apathy, a profound loss of motivation and initiative and a feeling of social withdrawal. Apathy is the most common behavioral problem in people with Alzheimer's disease, the primary form of dementia. The results appeared online in the Journal of Alzheimer's Disease on October 13, 2020.
Twenty Veterans with Alzheimer's disease and apathy took part in the double-blind study. Half received repetitive transcranial magnetic stimulation (rTMS), and the other half a form of sham stimulation. Through patient and caregiver interviews, the researchers documented a "significantly greater improvement" in apathy levels in those who received brain stimulation, compared with those in the control group. The positive effects of rTMS continued up to three months from baseline, according to the research team.
The key conclusion was that repetitive transcranial magnetic stimulation "may be safely used in people with Alzheimer's disease and may improve apathy, function, and some aspects of cognition." The researchers said "may" and not something more definitive mainly because of the study's small sample size, says Dr. Prasad Padala, a geriatric psychiatrist at the Central Arkansas Veterans Healthcare System who led the study. He and his team also did not carry out multiple statistical comparisons that would have been made with a much larger study group, he notes.
At least 70% of patients with Alzheimer's show signs of apathy
Padala is one of many VA researchers who are interested in a therapy for patients with neurodegenerative diseases, including pre-dementia or full-blown dementia. He explains that VA patients have a much higher risk of these health conditions than the general public partly because their rate of diabetes, a chronic disease in which the body can't produce or properly use insulin, is three times higher. Research has shown that older adults with poorly controlled diabetes are at greater risk for Alzheimer's and other forms of dementia.
About 70% to 80% of patients show apathy at some stage of Alzheimer's, says Padala, who works in the Geriatric Research Education and Clinical Center at the Central Arkansas VA and directs the facility's Memory Disorders Consultation Clinic. He has been researching treatments for apathy in people with Alzheimer's disease for about 15 years and has found that the stimulant methylphenidate (trade name Ritalin) works well in treating apathy in those with Alzheimer's, not the disease directly. But some patients cannot tolerate the drug because of its side effects, mainly heart problems and weight loss, he adds.
The US Food and Drug Administration has approved repetitive transcranial magnetic stimulation for treating cases of depression that won't respond to other treatments. The therapy is in the investigational stage for treating apathy in people with dementia. Padala has been experimenting with rTMS over other forms of brain stimulation because much research supports its use for patients with schizophrenia, another cohort in which apathy is a common symptom. Schizophrenia is a mental disorder involving a breakdown in the relation between thought, emotion, and behavior, leading, in part, to a withdrawal from reality.
Researchers interested in areas of brain that control motivation
The 20 Veterans in the study averaged 77 in age; nearly all of them were men. They had all received an Alzheimer's diagnosis based on a memory test and other assessments. Padala and his team administered rTMS or the sham stimulation nearly 45 minutes per day for 20 days over a 4 week period, with 3,000 stimulations each session. The total of 60,000 brain stimulations with a highly focused 3 Tesla magnet – the strength of a standard MRI (magnetic resonance imaging) scanner – was key.

Dr. Prasad Padala simulates repetitive transcranial magnetic stimulation for mapping the brain of a research assistant at the Central Arkansas VA, Ashlyn Jendro. She's holding her thumb up to indicate the twitching caused by the pulses (photo credit: Jeff Bowen).
The researchers targeted an area of the brain called the dorsolateral pre-frontal cortex, which has many connections to parts of the brain that control motivation. "Since we are focusing on apathy, that was an area of interest," says Padala, who is also affiliated with the University of Arkansas for Medical Sciences.
In addition to observing a much greater improvement in apathy at the four-week mark in the patients who received rTMS, the researchers recorded a "significantly greater improvement" in memory, attention, and cognition in the rTMS patients at four weeks. Although not as much as the brain stimulation group, those who received the sham treatment also showed improvement in apathy, a trend that could be attributed to the "placebo effect" and that is similar to results in medication trials, Padala says.
Among the patients, 40% were on cholinesterase inhibitors and 10% were on memantine at the time of the study. Both drugs are intended to improve the condition of people with Alzheimer's. Padala says the medications did not impact the results of the trial, noting that the number of patients on those drugs was similar between the two study arms.
"The million-dollar question''
The researchers tested the patients for the durability of the stimulation at the one-month and two-month points following the initial four-week period. Although they observed at three months that rTMS was still helping the patients with their apathy, there's no way to know if it will last any longer, Padala says.
"That's the million-dollar question," he says. "Unfortunately, no study has looked at that thus far. Ours is the first study to say that the effects persist until three months. I don't know about four months. I don't know about five months. The only thing I can say is at three months the effects were still there. If I have to treat somebody clinically based on this result, I would be inclined to give them a maintenance treatment, a booster dose of sorts at three months like we do now for treating depression."
The primary side effects from the rTMS, Padala says, were discomfort in the area where the magnet sat on the patient's head and headaches. Those who received the sham treatment can enter a clinical program at the Central Arkansas VA to get the real brain stimulation, he notes.
The pilot study was separate from another study Padala is leading involving 50 patients with pre-dementia and apathy who are receiving rTMS over a four-week period. Compared with the Alzheimer's trial, he and his team are following those patients for three years to see if they're still in pre-dementia, or if they have progressed to full-blown dementia.
"I'm so interested in this area because people with pre-dementia who lose their motivation and have a lot of apathy tend to convert into dementia at much higher rates than those who keep their motivation and interest levels," he says. "So if you don't do anything in your daily life, you're not connecting the neurons in the brain and you're hastening the process of neuro-degeneration. To put it simply, if someone has pre-dementia and on top of that they have apathy, their brain shrinks faster."
"Brain stimulation may slow down the shrinking of the brain," he adds.
###
NOTES FOR EDITORS
Full open access study: "Neuromodulation for Apathy in Alzheimer's Disease: A Double-Blind, Randomized, Sham-Controlled Pilot Study" by Prasad R. Padala, Eugenia M. Boozer, Shelly Y. Lensing, Christopher M. Parkes, Cassandra R. Hunter, Richard A. Dennis, Ricardo Caceda, Kalpana P. Padala (DOI: 10.3233/JAD-200640) published in the Journal of Alzheimer's Disease, Volume 77, Issue 4 by IOS Press. The article is openly available online at: content.iospress.com/articles/journal-of-alzheimers-disease/jad200640.
Contact
Writer Mike Richman, VA Research Communications (HSRDWeb.Boston@va.gov)
Study author Prasad R. Padala (+1 501 257 2537; Prasad.Padala@va.gov)
About the Office of Research & Development of Veterans Affairs
For more than 90 years, the Veterans Affairs (VA) Research and Development program has been improving the lives of Veterans and all Americans through health care discovery and innovation. VA Research is unique because of its focus on health issues that affect Veterans. It is part of an integrated health care system with a state-of-the-art electronic health record and has come to be viewed as a model for superior bench-to-bedside research. research.va.gov
About the Journal of Alzheimer's Disease
Now in its 23rd year of publication, the Journal of Alzheimer's Disease (JAD) is an international multidisciplinary journal to facilitate progress in understanding the etiology, pathogenesis, epidemiology, genetics, behavior, treatment, and psychology of Alzheimer's disease. The journal publishes research reports, reviews, short communications, book reviews, and letters-to-the-editor. Groundbreaking research that has appeared in the journal includes novel therapeutic targets, mechanisms of disease, and clinical trial outcomes. JAD has a 2019 Journal Impact Factor of 3.909 according to Journal Citation Reports (Source: Clarivate, 2020). JAD is published by IOS Press. j-alz.com