11 March 2016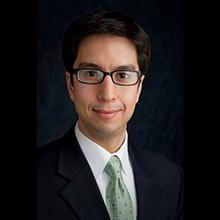 Combined UCLA and University of Pittsburgh Study Links Increased Brain Volumes with Improved Memory Health
Los Angeles, CA/Pittsburgh, PA - A new study shows that a variety of physical activities from walking to gardening and dancing can improve brain volume and cut the risk of Alzheimer's disease by 50%.
This research, conducted by investigators at UCLA Medical Center and the University of Pittsburgh, is the first to show that virtually any type of aerobic physical activity can improve brain structure and reduce Alzheimer's risk. The study, funded by the National Institute of Aging, was published on March 11 in the Journal of Alzheimer's Disease.
The researchers studied a long-term cohort of patients in the 30-year Cardiovascular Health Study, 876 in all, across four research sites in the United States. These participants had longitudinal memory follow up, which also included standard questionnaires about their physical activity habits. The research participants, age 78 on average, also had MRI scans of the brain analyzed by advanced computer algorithms to measure the volumes of brain structures including those implicated in memory and Alzheimer's such as the hippocampus. The physical activities performed by the participants were correlated to the brain volumes and spanned a wide variety of interests from gardening and dancing to riding an exercise cycle at the gym. Weekly caloric output from these activities was summarized.
The results of the analysis showed that increasing physical activity was correlated with larger brain volumes in the frontal, temporal, and parietal lobes including the hippocampus. Individuals experiencing this brain benefit from increasing their physical activity experienced a 50% reduction in their risk of Alzheimer's dementia. Of the roughly 25% in the sample who had mild cognitive impairment associated with Alzheimer's, increasing physical activity also benefited their brain volumes.
Said lead author Cyrus A. Raji, MD, PhD, of UCLA, "This is the first study in which we have been able to correlate the predictive benefit of different kinds of physical activity with the reduction of Alzheimer's risk through specific relationships with better brain volume in such a large sample."
George Perry, PhD, Editor in Chief of Journal of Alzheimer's Disease, added, "Currently the greatest promise in Alzheimer's disease research is lifestyle intervention including increased exercise. Raji et al. present a landmark study that links exercise to increases in grey matter and opens the field of lifestyle intervention to objective biological measurement."
According to the Alzheimer's Association, Alzheimer's disease currently affects 5.1 million Americans and is projected to increase to 13.8 million over the next 30 years.
Dr. Raji commented, "We have no magic bullet cure for Alzheimer's disease. Our focus needs to be on prevention."
NOTES FOR EDITORS
"Longitudinal Relationships between Caloric Expenditure and Gray Matter in the Cardiovascular Health Study," by Cyrus A. Raji, David A. Merrill, Harris Eyre, Sravya Mallam, Nare Torosyan, Kirk I. Erickson, Oscar L. Lopez, James T. Becker, Owen T. Carmichael, H. Michael Gach, Paul M. Thompson, W.T. Longstreth, Jr., and Lewis H. Kuller, DOI: 10.3233/JAD-160057, published online ahead of its issue of the Journal of Alzheimer's Disease, IOS Press.
Full text of the paper is available to credentialed journalists upon request by contacting Eileen Leahy at +1 732 238 3628 or e.leahy@iospress.nl. Journalists who wish to reach the authors for comment should contact Anita Srikameswaran, MD, Senior Manager, Media Relations, UPMC and University of Pittsburgh, Schools of the Health Sciences, at +1 412-578-9193 (office) or 412-720-2058 (cell), or Cyrus A. Raji, MD. PhD, at +1 310-592-4557 or cyrusraji@gmail.com.
Contacts:
George Perry, PhD
Editor-in-Chief, Journal of Alzheimer's Disease
Dean and Professor of Biology, The University of Texas
at San Antonio
Tel: +1 210 458 4450
Fax:+1 210 458 4445
E-mail: george.perry@utsa.edu
Eileen Leahy
IOS Press
Tel: +1 732 238 3628
Fax: +31 20 687 0019
E-mail: e.leahy@iospress.nl
ABOUT THE JOURNAL OF ALZHEIMER'S DISEASE
The Journal of Alzheimer's Disease (http://www.j-alz.com) is an international multidisciplinary journal to facilitate progress in understanding the etiology, pathogenesis, epidemiology, genetics, behavior, treatment and psychology of Alzheimer's disease. The journal publishes research reports, reviews, short communications, book reviews, and letters-to-the-editor. Groundbreaking research that has appeared in the journal includes novel therapeutic targets, mechanisms of disease and clinical trial outcomes. The Journal of Alzheimer's Disease has an Impact Factor of 4.151 according to Thomson Reuters' 2014 Journal Citation Reports. The Journal is published by IOS Press (www.iospress.com).
ABOUT IOS PRESS
Commencing its publishing activities in 1987, IOS Press (www.iospress.nl) is headquartered in Amsterdam with satellite offices in the USA, Germany, India and China and serves the information needs of scientific and medical communities worldwide. IOS Press now publishes over 100 international journals and about 75 book titles each year on subjects ranging from computer sciences and mathematics to medicine and the natural sciences.