27 April 2021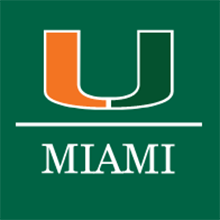 Miami, FL, USA – A new University of Miami Miller School of Medicine-led study examined the relationship of neighborhood greenness, such as trees, shrubs, or grass, to Alzheimer's disease, Non-Alzheimer's dementia, and Alzheimer's disease and related dementia. The study – published online on April 1, 2021 in the Journal of Alzheimer's Disease – found that a greater presence of neighborhood greenness was associated with a lower prevalence of Alzheimer's disease by 20% and non-Alzheimer's disease by 11%.
"This study builds on our previous findings linking greenness to reduced risk of cardiovascular and cerebrovascular disease, and suggests that vegetative presence may be an important modifiable risk factor for reducing the risk of Alzheimer's disease and non-Alzheimer's dementias," said study lead author William Aitken, MD, a first-year cardiology fellow at the Miller School's Department of Medicine and a member of the Built Environment, Behavior, and Health team, which is housed in the Department of Public Health Sciences. "We hope this work can help inform policies that encourage equitable access to green spaces."
Scott Brown, PhD, research associate professor of public health sciences and architecture, who is also the study's senior author and principal investigator, emphasized that the findings may inform ongoing, local efforts to increase green spaces.
"Neighborhood greenness is an important aspect of how we design our neighborhood environments," Dr. Brown said. "To the extent that our findings, and those of other research teams, suggest that higher greenness may be associated with reduced odds of Alzheimer's and other dementias, then this study may inform tree-planting and increasing green spaces by Miami-Dade Parks, Recreation and Open Spaces."
The protective effect of greenness
To date, neighborhood greenness has been linked to a myriad of health outcomes, such as lower rates of hypertension and diabetes, as well as cardiovascular disease, and age-related cognitive decline. It has also been shown to have a protective effect on stroke, depression, Parkinson's disease, and Alzheimer's disease.
Participants of the present study included 249,405 US Medicare beneficiaries who were 65 years or older and who lived in Miami-Dade County from 2010 to 2011. Among them, the study examined the relationship between neighborhood greenness and diagnosis of:
Alzheimer's disease, which affects over one in ten adults aged 65 year or older living in the US, or approximately 5.8 million people.
Non-Alzheimer's dementia, which also has a relatively high incidence and prevalence, with significant impacts on morbidity, mortality, and quality of life. It encompasses a broader group of less prevalent dementias, including vascular dementia, frontotemporal dementia, senile dementia, presenile dementia, Pick's dementia, and other specified and unspecified dementias
The authors conducted a multi-level analysis that examined the relationship of greenness to odds of developing Alzheimer's and dementias. The Normalized Difference Vegetative Index, utilized in this study to quantify environmental greenness, is a measurement based on the difference between the levels of visible and near infrared sunlight reflected from the Earth's surface. They also included other factors in the study, such as age, gender, race/ethnicity, number of comorbid health conditions, and neighborhood income.
"The potential for tree canopy to influence health outcomes adds to the extensive benefits that neighborhood greenness provides, including reducing heat impacts, absorbing particulates, and rainwater," added Joanna Lombard, M.Arch., professor of architecture and public health sciences, who is an author on the paper. "This just reinforces the importance of tree-planting initiatives and ensuring access to greenness as a life-enhancing fundamental."
A personal reflection on the findings
José Szapocznik, PhD, professor of public health sciences and architecture, who served as author on the paper and who formed the Built Environment, Behavior and Health Team more than 20 years ago, reflected on the findings.
"If someone had told me that my grandmother would have been 20% less likely to develop Alzheimer's disease if I moved her to a green neighborhood, I would definitely have done it," said Dr. Szapocznik, who is also chair emeritus of the Department of Public Health Sciences. "It is an amazing impact for very little cost, particularly when I consider the nearly 10 terrible years that she spent in a nursing home, the years of not recognizing anyone, the years when the fire went out of her."
Other authors of the study included the Miller School's Kefeng Wang, MS, and Tatjana Rundek, MD, PhD, the University of Miami Libraries' Abraham Parrish, MA, MLS, Arizona State University Library's Matthew Toro, MA, Moffitt Cancer Center's Margaret Byrne, PhD, and Miami-Dade County Department of Parks, Recreation and Open Spaces' Maria Nardi and Jack Kardys, MS.
###
NOTES FOR EDITORS
Full study: "Relationship of Neighborhood Greenness to Alzheimer's Disease and Non-Alzheimer's Dementia Among 249,405 U.S. Medicare Beneficiaries" by William W. Aitken, Joanna Lombard, Kefeng Wang, Matthew Toro, Margaret Byrne, Maria I. Nardi, Jack Kardys, Abraham Parrish, Chuanhui Dong, José Szapocznik, Tatjana Rundek, and Scott C. Brown (DOI: 10.3233/JAD-201179), published online in the Journal of Alzheimer's Disease ahead of the publication of Volume 81, Issue 2 (2021). The article is available at: content.iospress.com/articles/journal-of-alzheimers-disease/jad201179.
This study was supported in part by funding from the US Department of Housing and Urban Development, the Health Foundation of South Florida, an Ed & Ethel Moore Alzheimer's Research Grant from the State of Florida, the Parks Foundation of Miami-Dade, and the Evelyn F. McKnight Brain Institute at the University of Miami.
Contact
The media contact is Amanda Torres, writer, at Miller School of Medicine's Department of Public Health Sciences (axt785@miami.edu). 
About the Journal of Alzheimer's Disease
Now in its 24th year of publication, the Journal of Alzheimer's Disease (JAD) is an international multidisciplinary journal to facilitate progress in understanding the etiology, pathogenesis, epidemiology, genetics, behavior, treatment, and psychology of Alzheimer's disease. The journal publishes research reports, reviews, short communications, book reviews, and letters-to-the-editor. Groundbreaking research that has appeared in the journal includes novel therapeutic targets, mechanisms of disease, and clinical trial outcomes. JAD has a Journal Impact Factor of 3.909 according to Journal Citation Reports (Clarivate, 2020). JAD is published by IOS Press. j-alz.com