10 May 2021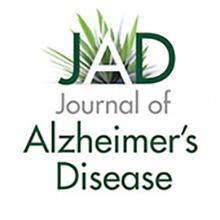 Nantes, France – The lockdown, as implemented to cope with the COVID-19 pandemic, has drastically changed our everyday lives. Patients with Alzheimer's disease (AD), especially those who live in retirement homes, are not indifferent to the dramatic impact of the lockdown on social interactions. 
A team of French and Australian researchers and clinicians, led by Mohamad El Haj from the University of Nantes-France, has assessed the effects of lockdown on mental health in a large sample of patients with AD living in retirement homes during the lockdown and the results are published in the Journal of Alzheimer's Disease.
The team compared depression scores of patients before vs during the lockdown and found increased depression in the patients during the lockdown. This increased depression can be attributed to the restrictive measures, limiting daily institutional activities and physical contact between patients, as well as between patients and their beloved ones.
While most governments and health agencies had no other choice than to implement the restrictive measures to cope with Covid-19 and limit its spread among residents, these restrictive measures have increased depression and, consequently, decreased mental health and wellbeing of patients with AD. While the increased depression in patients with AD has been widely reported by clinicians, the study of Dr. El Haj et al. provides a research-supported evidence to this report.
###
NOTES FOR EDITORS
Full openly available study: "Higher Depression of Patients with Alzheimer's Disease During than Before the Lockdown" by Mohamad El Haj, Ahmed A. Moustafa, and Karim Gallouj (DOI: 10.3233/JAD-210190), published online in advance of the Journal of Alzheimer's Disease, ahead of Volume 81, Issue 4 (June 2021). The article is openly available at: content.iospress.com/download/journal-of-alzheimers-disease/jad210190. The journal is published by IOS Press.
Contact
To request the full text of the article or further information please contact Diana Murray, IOS Press (+1 718-640-5678 or d.murray@iospress.com). Any questions for the authors, can go via Mohamad El Haj, Neuropsychologist and Full Professor in Cognitive Psychology, University of Nantes (mohamad.elhaj@univ-nantes.fr or +33 11 0033253522678).
About the Journal of Alzheimer's Disease
Now in its 24th year of publication, the Journal of Alzheimer's Disease (JAD) is an international multidisciplinary journal to facilitate progress in understanding the etiology, pathogenesis, epidemiology, genetics, behavior, treatment, and psychology of Alzheimer's disease. The journal publishes research reports, reviews, short communications, book reviews, and letters-to-the-editor. Groundbreaking research that has appeared in the journal includes novel therapeutic targets, mechanisms of disease, and clinical trial outcomes. JAD has a Journal Impact Factor of 3.909 according to Journal Citation Reports (Clarivate, 2020). The journal is published by IOS Press. j-alz.com
About IOS Press
IOS Press is headquartered in Amsterdam with satellite offices in the USA, Germany, India and China and serves the information needs of scientific and medical communities worldwide. IOS Press now publishes more than 90 international peer-reviewed journals and about 70 book titles each year on subjects ranging from computer science, artificial intelligence, and engineering to medicine, neuroscience, and cancer research. iospress.com