22 July 2015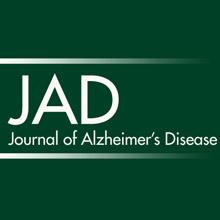 According to a population-based study published in the Journal of Alzheimer's Disease
Amsterdam, The Netherlands – In a large population-based study of randomly selected participants in Germany, researchers found that mild cognitive impairment (MCI) occurred significantly more often in individuals diagnosed with a lower ankle brachial index (ABI), which is a marker of generalized atherosclerosis and thus cumulative exposure to cardiovascular risk factors during lifetime. Interestingly, this strong association was only observed in patients with non-amnestic MCI, but not amnestic MCI. There also was no independent association of MCI and intima media thickness (IMT) or coronary artery calcification (CAC), two other surrogate markers of cardiovascular risk. Examination of differences by gender revealed a stronger association of a decreasing ABI with non-amnestic MCI in women. This study is published in the Journal of Alzheimer's Disease.
The concept of MCI describes an intermediate state between normal cognitive aging and dementia. Although people with MCI have a higher dementia risk, very few actually develop dementia. In fact, many persons with MCI convert back to a cognitively normal state. This transitional – and therefore possibly modifiable – characteristic makes the concept of MCI a promising approach in the development of prevention strategies.
What criteria determine MCI? The following four criteria must be met for a diagnosis of MCI: First, participants have a subjective impression of a declined cognitive performance over the last two years. Second, this subjective impression is validated by objective measures (cognitive test battery). Third, participants are capable of handling activities of daily living. Fourth, a diagnosis of dementia is ruled out.
The concept of MCI distinguishes between two subtypes depending on the affected cognitive domain: participants with impairment in the memory domain are categorized as amnestic MCI (aMCI) and those with deficits in non-memory domains are categorized as non-amnestic MCI (naMCI).
The Heinz Nixdorf Recall (Risk Factors, Evaluation of Coronary Calcium and Lifestyle) study is an observational, population-based, prospective study that examined 4,814 participants (50% men) between 2000 and 2003 in the metropolitan Ruhr Area. After five years a second examination was conducted with 90% of the participants taking part.
For this analysis, 490 participants diagnosed with MCI were compared with 1,242 cognitively normal participants. Of participants with MCI, 249 had amnestic MCI and 241 had non-amnestic MCI.
"In conclusion, we found an independent association of a lower ABI with a higher prevalence of MCI and particularly with naMCI, whereas no significant association could be found with aMCI in fully adjusted models," commented lead investigator Christian Weimer, MD, Department of Neurology, University Hospital of Essen, University of Duisburg-Essen, Germany. "This underlines the importance of preventing atherosclerosis by treating cardiovascular risk factors and life style modification to prevent cognitive decline."
# # #
Contacts:
George Perry, PhD
Editor-in-Chief, Journal of Alzheimer's Disease
Dean and Professor of Biology, The University of Texas at San Antonio
Tel: +1 210 458 4450
Fax:+1 210 458 4445
E-mail: george.perry@utsa.edu
Daphne Watrin
IOS Press
Tel: +31 20 688 3355
Fax: +31 20 687 0019
E-mail: d.watrin@iospress.nl
NOTES FOR EDITORS
Ankle-Brachial Index but Neither Intima Media Thickness Nor Coronary Artery Calcification Is Associated with Mild Cognitive Impairment.
Weimar, Christian | Winkler, Angela | Dlugaj, Martha | Lehmann, Nils | Hennig, Frauke | Bauer, Marcus | Kröger, Knut | Kälsch, Hagen | Mahabadi, Amir-Abass | Dragano, Nico | Moebus, Susanne | Hoffmann, Barbara | Jöckel, Karl-Heinz | Erbel, Raimund
DOI: 10.3233/JAD-150218
Reporters who wish to speak to the authors should contact christian.weimar@uk-essen.de.
ABOUT THE JOURNAL OF ALZHEIMER'S DISEASE (JAD)
The Journal of Alzheimer's Disease (http://www.j-alz.com) is an international multidisciplinary journal to facilitate progress in understanding the etiology, pathogenesis, epidemiology, genetics, behavior, treatment and psychology of Alzheimer's disease. The journal publishes research reports, reviews, short communications, book reviews, and letters-to-the-editor. Groundbreaking research that has appeared in the journal includes novel therapeutic targets, mechanisms of disease and clinical trial outcomes. The Journal of Alzheimer's Disease has an Impact Factor of 4.151 according to Thomson Reuters' 2014 Journal Citation Reports. The journal is published by IOS Press (www.iospress.com).
ABOUT IOS PRESS
Commencing its publishing activities in 1987, IOS Press (www.iospress.nl) serves the information needs of scientific and medical communities worldwide. IOS Press now (co-)publishes over 100 international journals and about 75 book titles each year on subjects ranging from computer sciences and mathematics to medicine and the natural sciences.
IOS Press continues its rapid growth, embracing new technologies for the timely dissemination of information. All journals are available electronically and an e-book platform was launched in 2005.
Headquartered in Amsterdam with satellite offices in the USA, Germany, India and China, IOS Press has established several strategic co-publishing initiatives. Notable acquisitions included Delft University Press in 2005 and Millpress Science Publishers in 2008.